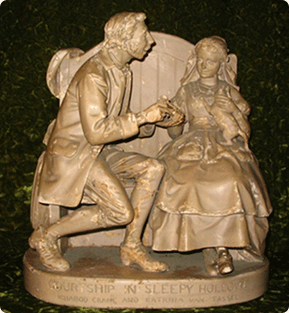 Museum Hours:
2:00-4:00 PM  Wednesday
2:00-4:00 PM Thursday
2:00-4:00 PM Saturday
and by appointment.
Group tours of up to 25 persons may be arranged by contacting the Curator at 914-631-8374
Directions: The Historical Society is located approximately 1 mile north of the Tappan Zee Bridge in Tarrytown, NY and about 25 miles from New York City.  From the Tappan Zee Bridge travel north on Route 9 to Main Street/Neperan Road in Tarrytown.  The street is called Main Street, west of Broadway (Route 9) and Neperan Road east of Broadway. Turn right onto Neperan Road and drive 2 blocks to Grove Street. The Historical Society is on the corner of Grove and Neperan.
By Train: Take Metro North to the Tarrytown Station. Taxis are available at the train station, or walk east on Main Street (up the hill) to Neperan to Grove Street.  This hike is about 3/4 mile.
Accessibility:  The 1848 Jacob Odell House is on the National Register of Historic Places and is not wheelchair accessible. There are six stairs leading to the first floor exhibit rooms.  The library is on the second floor.
Parking is available on Grove Street, in the Historical Society driveway/parking area, and in the Tarrytown municipal lot located on the corner of Broadway and Neperan Road.